Oasis Home Inspections is a full service inspection company offering a variety of inspection services to meet your unique inspection needs. Contact us today to schedule your next inspection!
General Home Inspection
Whether you're buying or selling a home, an inspection is crucial to the process. We will help identify any potential concerns, or give you peace of mind that your home has a clean bill of health. There are many things that only a trained eye may see, and a thorough inspection by a certified professional could be the difference between a dream home and a nightmare!
Pre-Listing Inspection
Nothing can send everyone back to the negotiating table like unexpected results from a home inspection. To prevent buyers from backing out last minute, consider having a pre-listing inspection performed. This will give you the knowledge you need to evaluate your home's true condition and fix any issues before it hits the market.
Wind Mitigation Inspection
To limit wind damage in coastal areas, certain building techniques should be implemented. In Florida, insurance companies often offer credits and/or discounts to customers whose homes have improvements to reduce wind damage. To qualify, a wind mitigation inspection must be performed.
4-Point Inspection
For older homes, insurance companies may require a 4-point inspection before issuing an insurance policy. These inspections focus on four main areas of interest: HVAC (heating, ventilation, and air conditioning), electrical wiring and panels, plumbing connections and fixtures, and the roof.
Roof Certification Inspection
In the state of Florida, insurance companies may require a roof certification. This is to verify that the roof meets their standards for condition and quality. These inspections are typically requested on homes 25 years and older. Criteria for a roof certification include: no damaged or missing shingles, no visible evidence of leaking and at least 3 years remaining life.
New Construction Inspection
Building a new home can be extremely overwhelming. Having a trained, professional opinion regarding the quality of work and installation practices can be invaluable to ensuring that your dream home is perfect!
FREE Thermal Imaging
Oasis Home Inspections includes a thermal imaging scan at no extra charge with every home inspection. By using an infrared camera, we are able to detect many problems not revealed by visual inspection methods alone.
Thermal imaging recognizes heat signatures rather than light and can identify issues like heat loss, water intrusion, potential pest infestations, and electrical faults. This tool is invaluable in giving you the most comprehensive understanding of your property, which is why we offer free scans to all of our home inspection customers.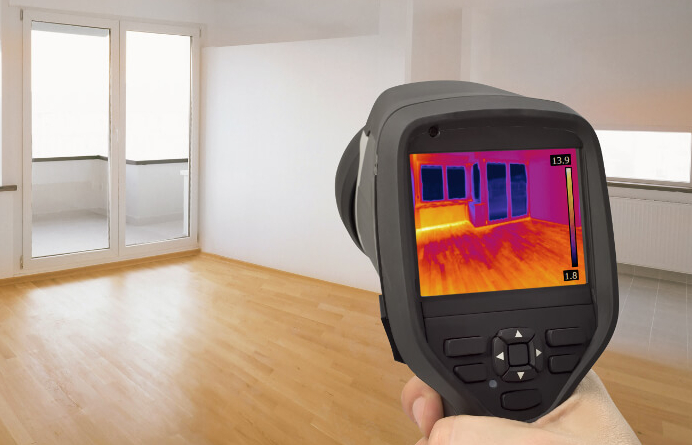 Oasis Home Inspections Evaluates the Following Components:
Exterior
walls, grading, patios, sidewalks, driveways, soffits, doors, windows, gutters, downspouts, retaining walls, irrigation system, fences, and gates.
Structure
foundation, columns, floors, walls, crawlspace, and chimneys.
Roofing
coverings, flashings, structure, skylights, vents, and chimney stacks.
Heating & Air Conditioning
current state, combustion system, supply and discharge lines, ductwork, venting, controls, and thermostats.
Electrical
grounding, service entrance, branch circuits, circuit integrity, outlets, and panels.
Insulation
walls, attics, floors, ductwork, lines, and air or vapor barriers.
Plumbing
supply line, fixtures, distribution lines, functional flow, vents, traps, and drains.
Interior
ceilings, walls, windows, doors, floors, staircases, smoke detectors, and fireplaces.
Marine Construction
docks, seawalls, and boat lifts.
mike@oasishomeinspections.com
2010 Franklin St.
Melbourne, FL 32901
Monday-Friday 8AM-5PM
Saturday 8AM-11AM